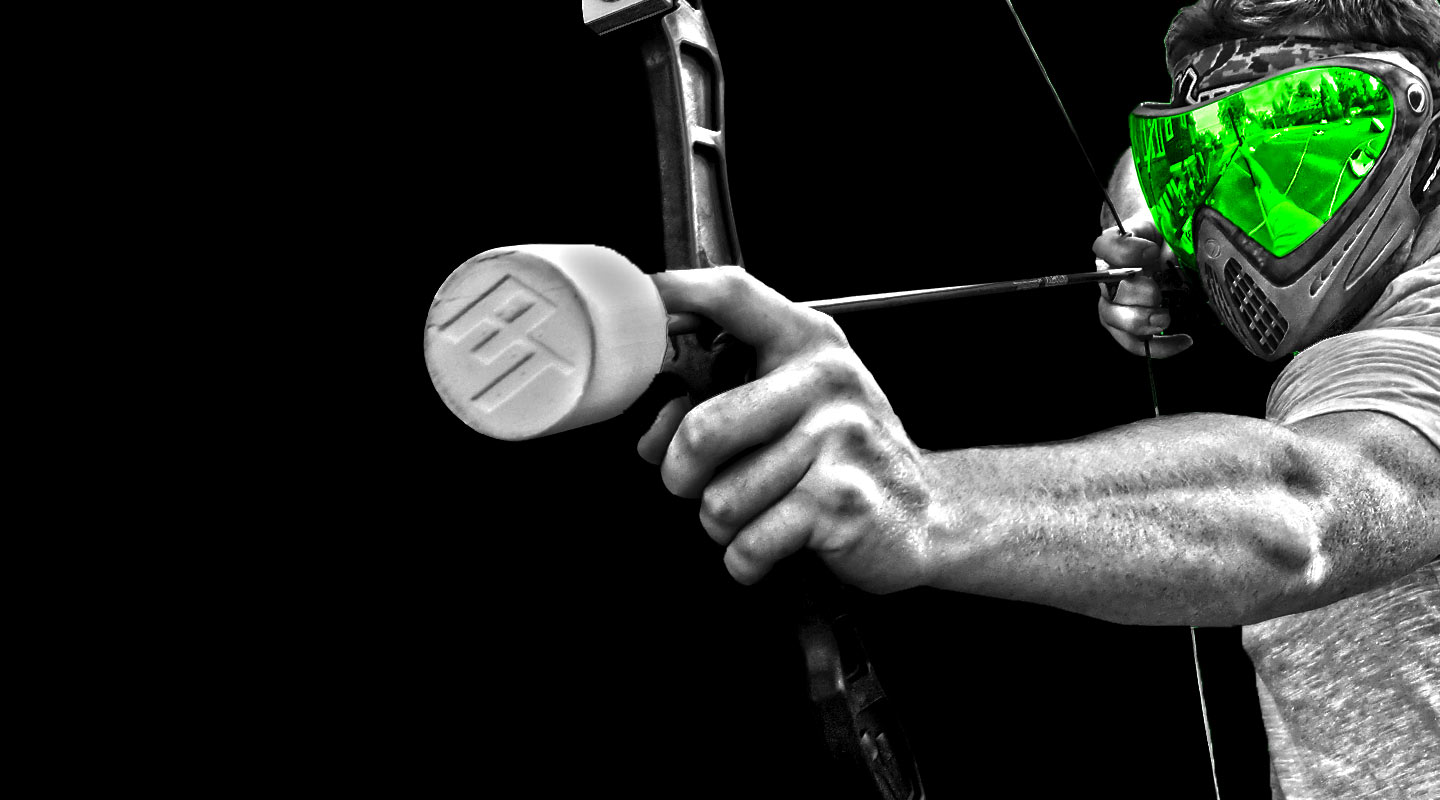 ARCHERY TAG
WHAT IS
ARCHERY TAG??

DODGEBALL FOR A NEW GENERATION
No more rubber balls! The game plays out like dodgeball that we all know and love, but uses patented game arrows which are totally pain/bruise free. Bunkers are added to the field to provide cover, and targets are implemented into the game to add a whole new skill level into a familiar format.

TEACHES AN ACTUAL SKILL
For so many of our players, Archery Tag is their first archery experience. Our referees are there to instruct every player in the skills required to draw and fire a bow. Many players have told us that the experience they have with Archery Tag is a stepping stone to falling in love with the sport of archery.

THE EQUIPMENT EQUALIZES THE GAME
Unlike traditional dodgeball, larger/stronger players have no advantage. Every player has the same bow, with the same draw weight... so kids vs adults, men vs women... no advantage. A truly fair game experience.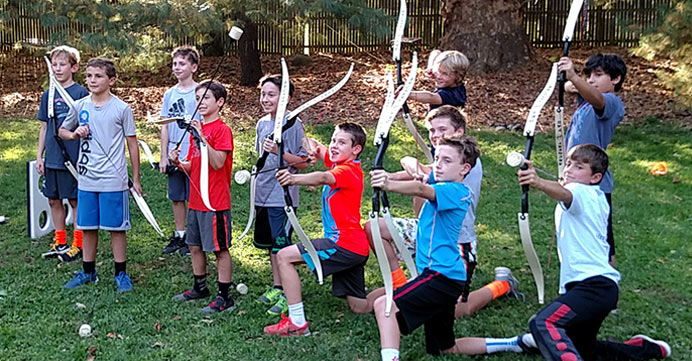 REAL BOWS / SAFE ARROWS
Archery Tag uses real compound bows with a 26 lb. draw strength. All game arrows are patented safety arrows designed specifically for the sport of Archery Tag. This results in the experience that has been spreading like wildfire in the event industry. This game is like nothing else in the world of projectile based action sports.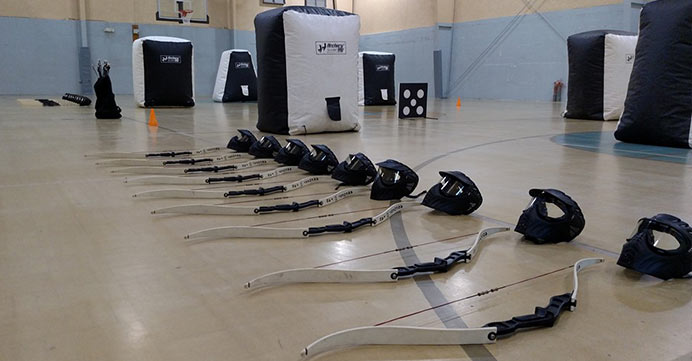 SIMPLE FIELD SETUP
The great thing about Archery Tag is that you don't need a huge space to play the game. All you need is a piece of open grass about the size of a small tennis court. Couple of trees in the way? No problem... The field is set up just like a dodgeball court, each team stays on their own side of the field. There is even a buffer zone in the center of the field.
FIRST PERSON SPORTS TLT PACKAGES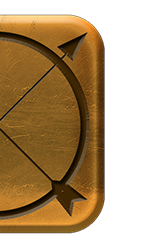 PACKAGE 1
BRONZE ARROW
This is the base experience for Archery Tag events.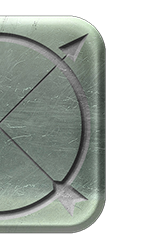 PACKAGE 2
SILVER ARROW
This level includes 14 players and two hours of event time. you can add additional players or time to any package.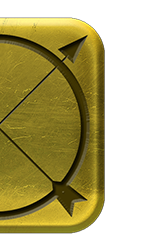 PACKAGE 3
GOLD ARROW
This field option includes 2.5 hours of event time as well as the field maximum of 18 players.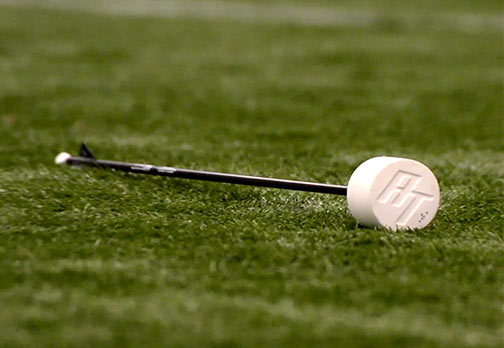 These are not just some arrows that were thrown together in our garage. These arrows are patented, and designed specifically for the game of archery tag. If you are thinking of having combat archery at your event, and your vendor does not use the Archery Tag trademark, then they are also using cheap knockoff equipment. ONLY an official Archery Tag Licensee like FPS is allowed to use REAL Archery Tag equipment.
ARCHERY TAG
ARROWS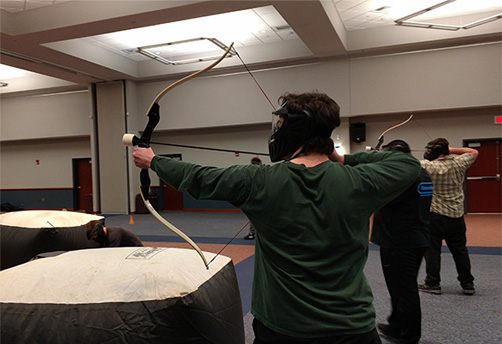 No, you cant use your own bow. All Archery Tag games are played with our real recurve bows, which all have a 26lb draw weight. What does this mean? It means that all of our players will be able to use this equipment, and players old and young are kept "equal" by using equipment that will only allow the arrows to be fired at an "equal" maximum weight. This regulation also helps with the "impact" keeping it pain free.
ARCHERY TAG
BOWS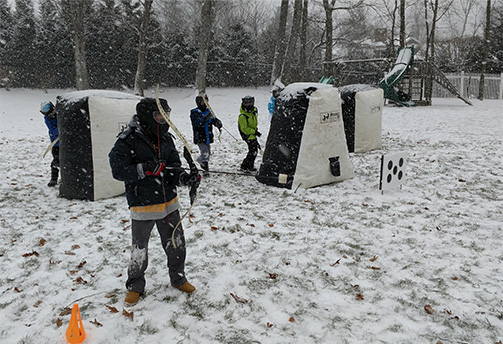 There are two ways to win. The first, eliminate all players on the opposing team. The second, by knocking all 5 points out of the opposing teams target. This dual objective keeps the game changing round to round. Knocking out one of the target points will also bring an eliminated player back into the game...oh, and did we mention catching arrows is a key factor. Yes, catching an arrow will eliminate the player who shot it, as well as bring one of your players back into the game.
ARCHERY TAG
HOW TO WIN
ARCHERY TAG
ARROWS
ARCHERY TAG
BOWS
ARCHERY TAG
HOW TO WIN
WANT TO LEARN MORE?
FREQUENTLY ASKED QUESTIONS
Q: Does Archery Tag have to be played outside?
NO! Archery Tag can be played anywhere. We have set up events in catering halls, office buildings, and gymnasiums. The arrows are designed not to leave marks on walls or existing surfaces.
Q: Is it safe? Does it hurt?
Archery Tag gear is designed specifically for the game. This patented equipment was made from the ground up for Archery Tag. The arrows don't hurt, and pose no physical danger. To be safe, we put our players in paintball masks to protect the eyes and face.
Q: What if we cant host the event on our property?
Most local parks departments are willing to allow you to use a public park for an event like ours. We recommend giving them a call to see what your options are. FPS is fully insured and can provide a certificate if needed. In the last 9 years FPS has cultivated relationships with many parks departments and companies, feel free to call us and ask about your options depending on your location.
Q: What happens if it rains?
Our game can be played in the rain. If there is thunder, we have to clear the field for 10 minutes. If you decide to postpone, as long as FPS has 48 hours notice we allow you to reschedule your event within three weeks of the original date at NO CHARGE!
Q: Do we need a big piece of property to book an event?
NO, not at all. A regulation Archery Tag field is only about 70x30ft. Don't worry if you have a few trees or other obstacles in the way, we can work around most areas. If you aren't sure, give us a call... our staff is here to help you with any questions you have.
Q: Is Archery Tag right for our event?
Chances are... YES!! Archery Tag is great for groups of players ages 10 and up. No group is too old for this exciting action sport. If you are into archery as a hobby, then this sport isn't just "right," it is PERFECT for your next event!